CentreCRM now allows you to import data from Companies House to a client, allowing you to see the Profile, Officers, Persons of Significant Control and Filing History all within CentreCRM. We also automatically update the data from Companies House every day, so you've always got the latest information.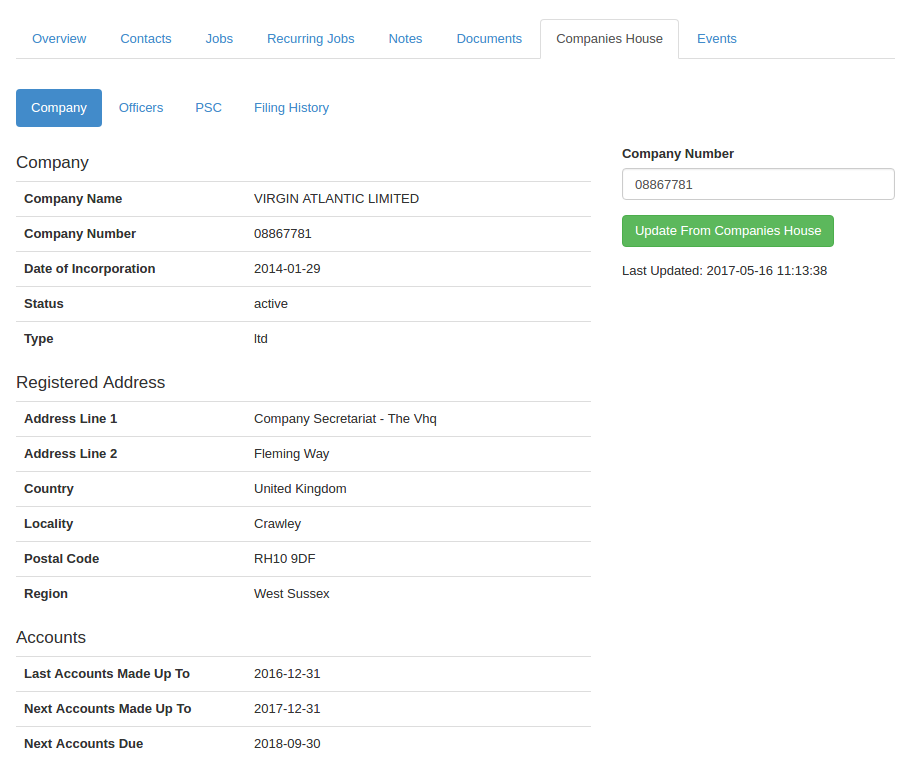 To set up Companies House data in CentreCRM, all you need is the company number.
1. Navigate to the relevant client
2. Click the Companies House tab
3. Enter the registered Company Number in the Company Number field
4. Click Get From Companies House

The import from Companies House may take a few moments, depending on the size and age of the company. When the information has completed importing, you will be able to access the company profile, officers, persons of significant control and filing history of the company. You can download any relevant documents from the filing history directly from within CentreCRM.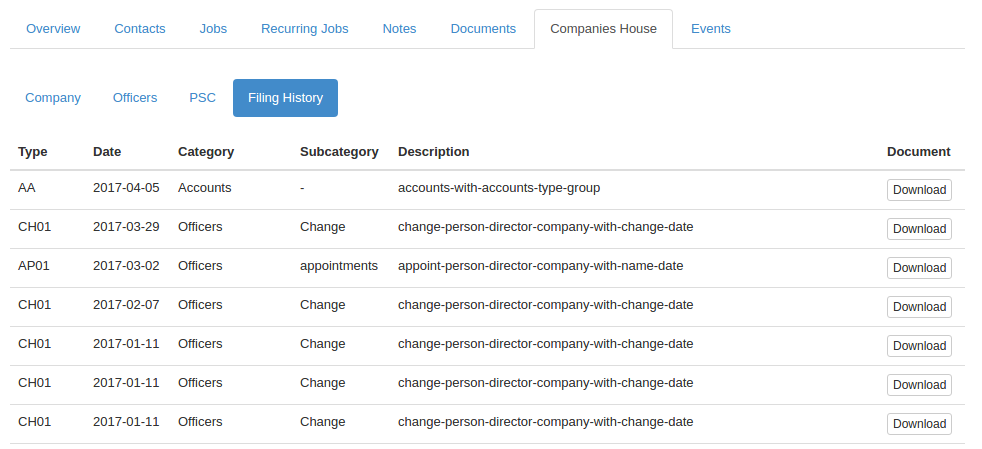 CentreCRM will update the information from Companies House automatically every day, but you can also manually update the data at any time.